Create detailed, fully customizable reports in one click
Build custom dashboards, analyze surveys and create templates for future reporting using the VisitBasis / Looker Data Studio integration. Our automated reporting tool exports data from your VisitBasis account into Looker Studio, allowing you to produce reports and build visualizations in minutes.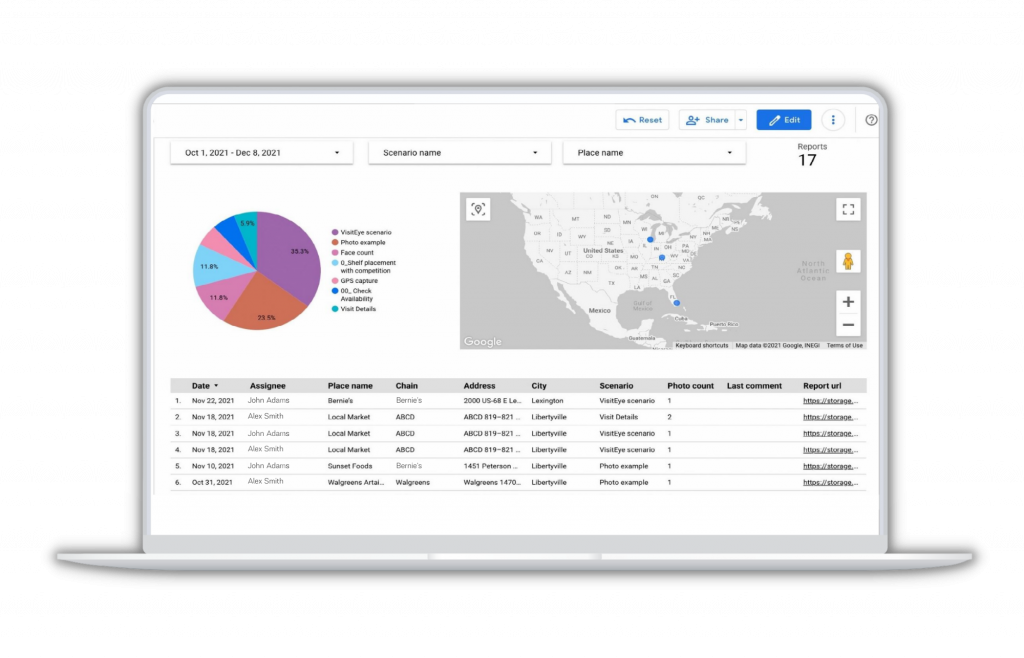 With VisitBasis you can use adjustable parameters to analyze only what's important to you in your surveys. Once your custom report is done, the system will automatically update it, as reps submit more field data. With our fully automated reporting tools you can forget complex spreadsheets and third-party analytics systems.
Try FREE 14 days with all premium features
no credit card, no commitment.
Would you like to see VisitBasis in action? No problem. Book an online demo and we will give you a tour of the software.