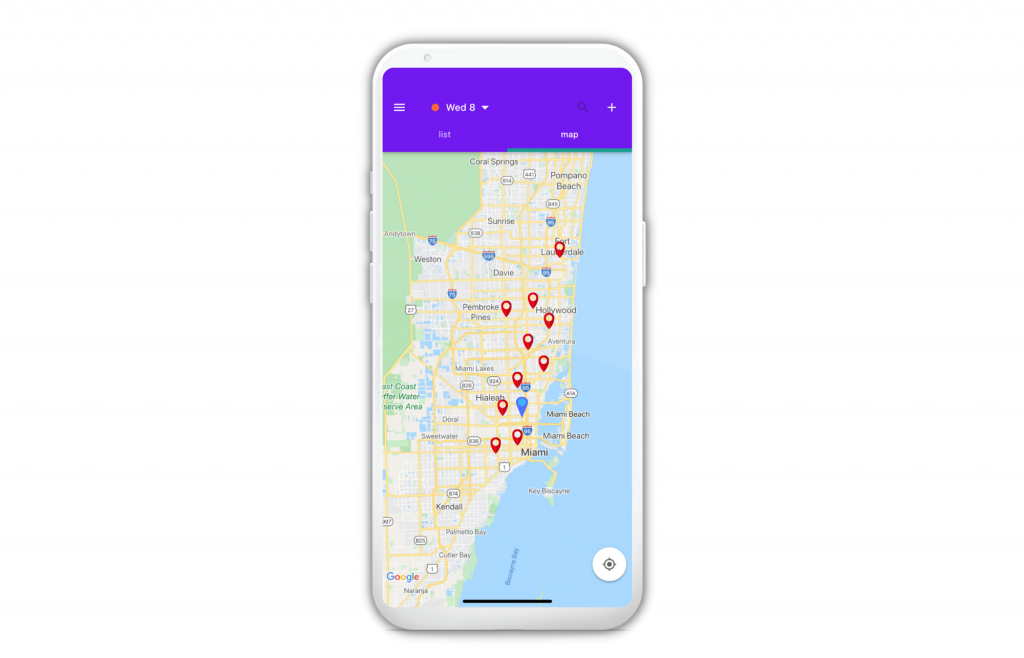 Choose a workflow that suits your business needs
Managing many rep schedules simultaneously can be cumbersome, but VisitBasis makes it simple to be in control of teams and their tasks. Use schedules, assignments and tickets to create hundreds of visits in just a few clicks or make plans for each rep, individually. Make use of Smart Places to better distinguish between chains and retail locations. 
Mobile agents can easily access their planned visits on the VisitBasis mobile app. Each visit in their calendar will show the exact location on the map, calculate the proximity to it and provide details about scheduled tasks. Reps won't wonder which place to visit first – our system will automatically work out ultimate route for them.
Try FREE 14 days with all premium features
no credit card, no commitment.
Would you like to see VisitBasis in action? No problem. Book an online demo and we will give you a tour of the software.