Digitize your retail audits
We simplify mobile retail execution for merchandising and field marketing teams.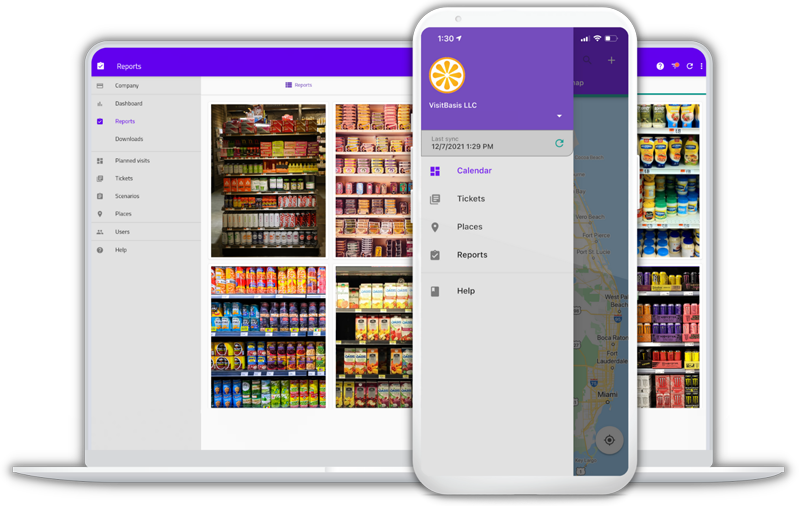 Collect in-store data with VisitBasis and turn it into informative, fully customizable dashboards and reports that are easy to read and share.
Are you a CPG manufacturer, BTL/Marketing agency or broker/distributor?
These incredible companies are already benefiting from VisitBasis.
Convert paper checklists into smart audit forms
All questions from paper checklists can be easily converted into VisitBasis smart audit forms. We have developed a simple and intuitive Form Builder tool, which offers a straightforward way of adding questions, features response validation to prevent human errors, and provides extra question-specific instruments for each type of question.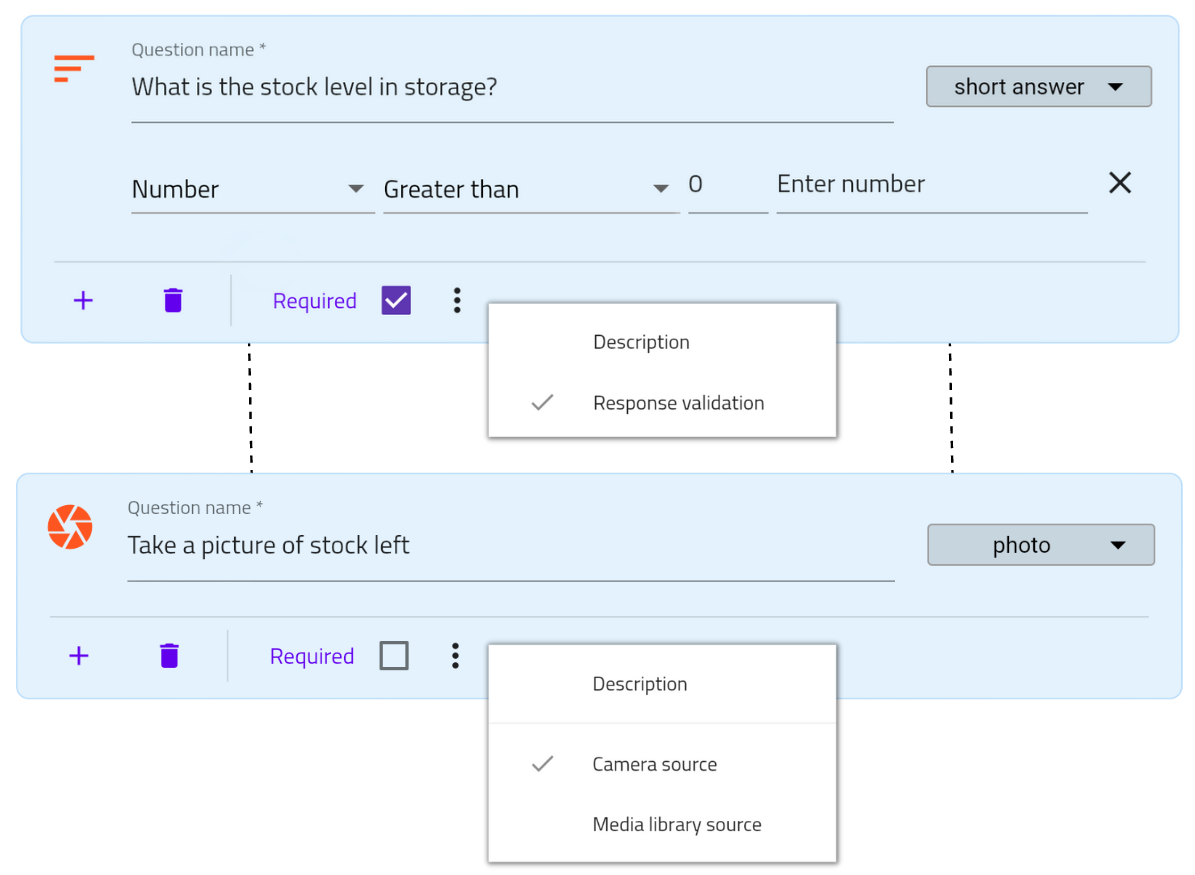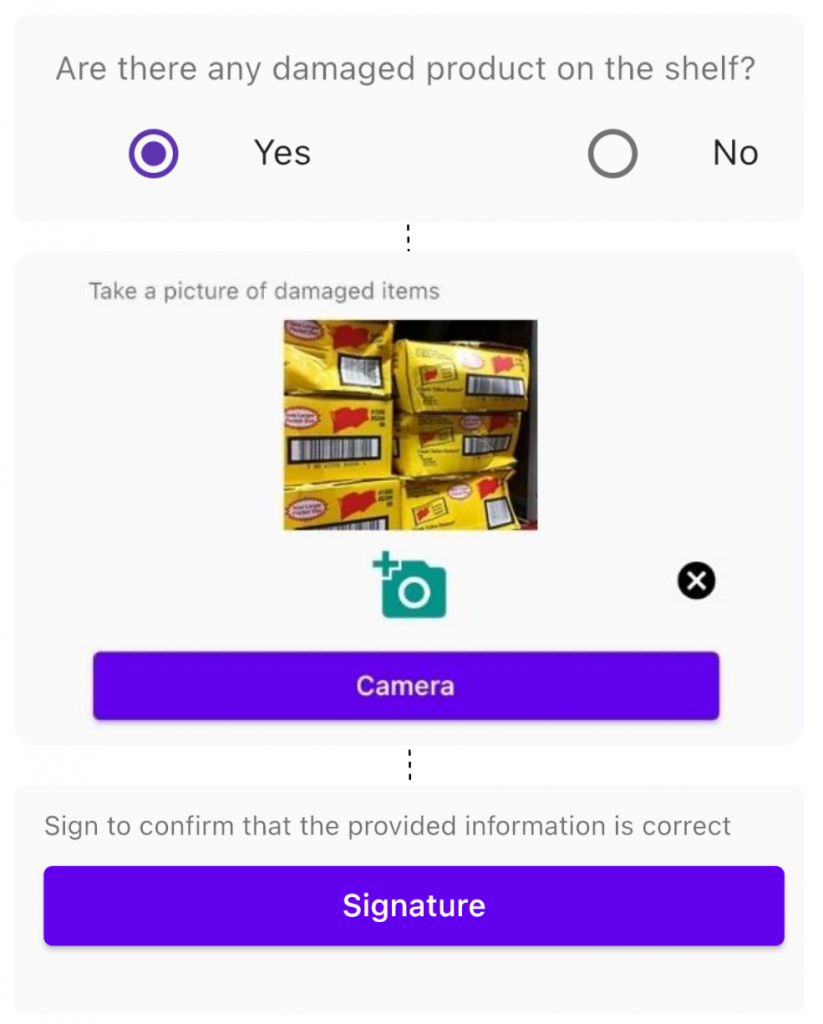 Create retail audit forms in seconds
Build forms and fully customize them to suit your business needs. Create simple and product-based forms in seconds with VisitBasis. Receive up to 16 different data types from your field team: photo, barcode scan, signature, etc.
Add products to forms for merchandising and planogram compliance
Create product-based forms for planogram compliance checks and merchandising audits. Link as many products as you need, add product images for added convenience, and keep your product reports in order.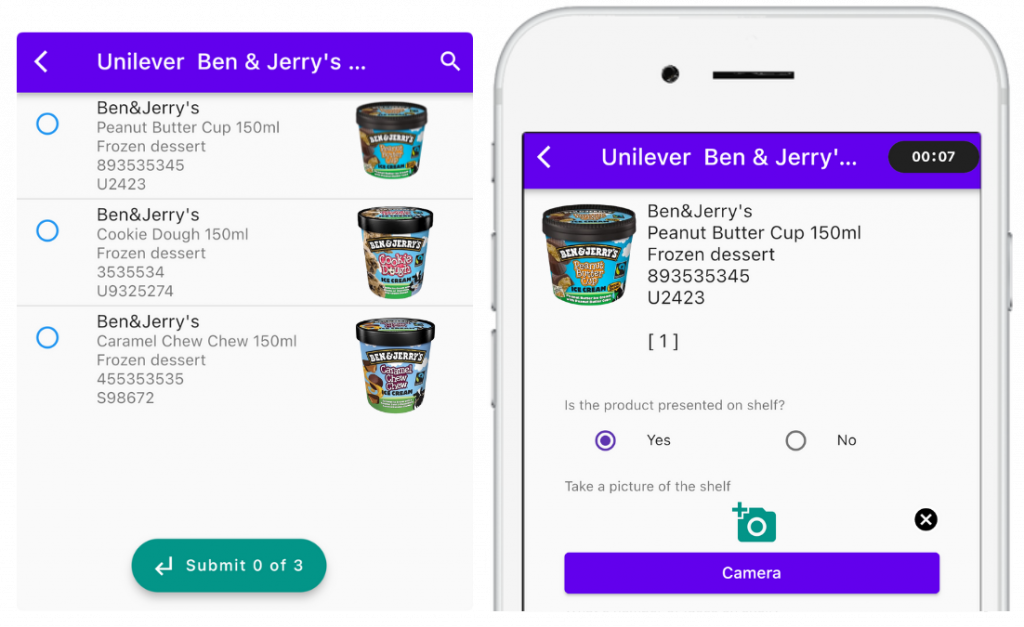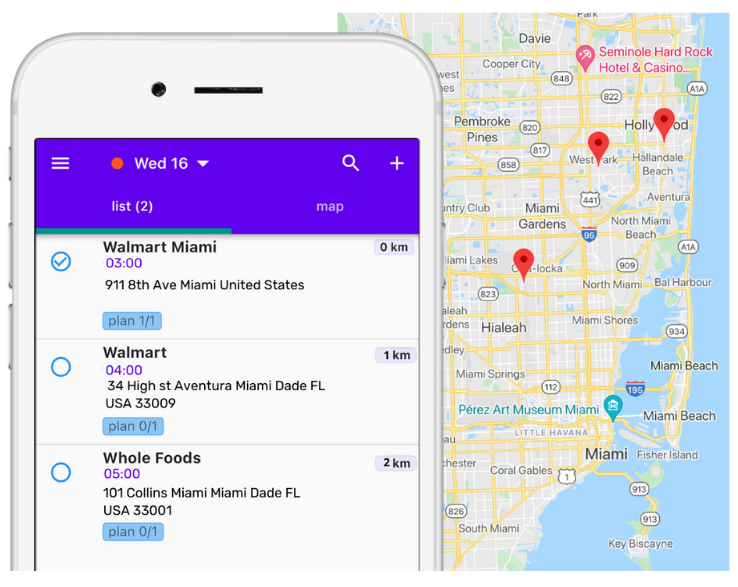 Create a timetable of visits for your field teams, keep track of reports they submit, and view their routes on the live map. Set recurring visits for your field agents if they regularly need to complete audits of the same location.
Set follow-up tasks with tickets
Assign one-off tasks to field agents, assign group tasks and quickly resolve even the smallest problems with tickets. Use tickets for jobs with priority statuses, add milestones to establish deadlines for field reps, exchange instant comments to share information about the task.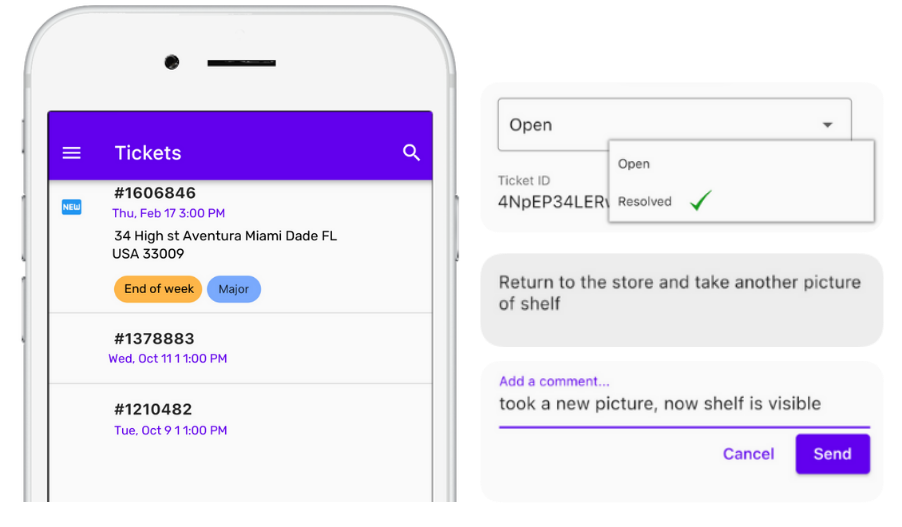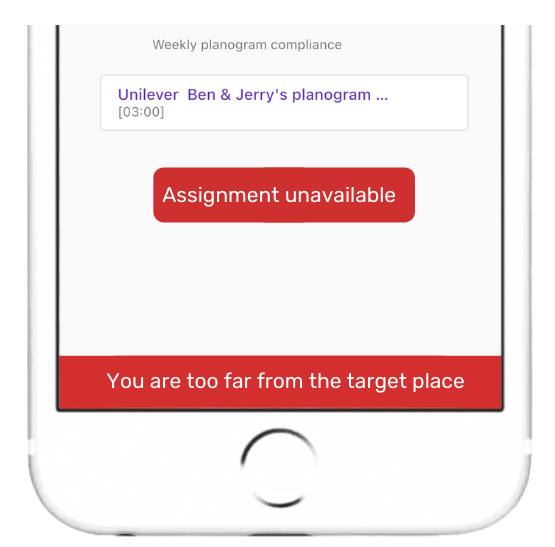 With our multiple fraud prevention features – including detection of fake photos, timestamps, and visit validation – you can 100% trust the collected data and user statistics.
Track agents' live GPS, monitor performance
View field teams' live GPS coordinates and routes on the map, and keep track of their performance. See exactly where reports were submitted by agents, how many stores they visited, and which tasks they completed.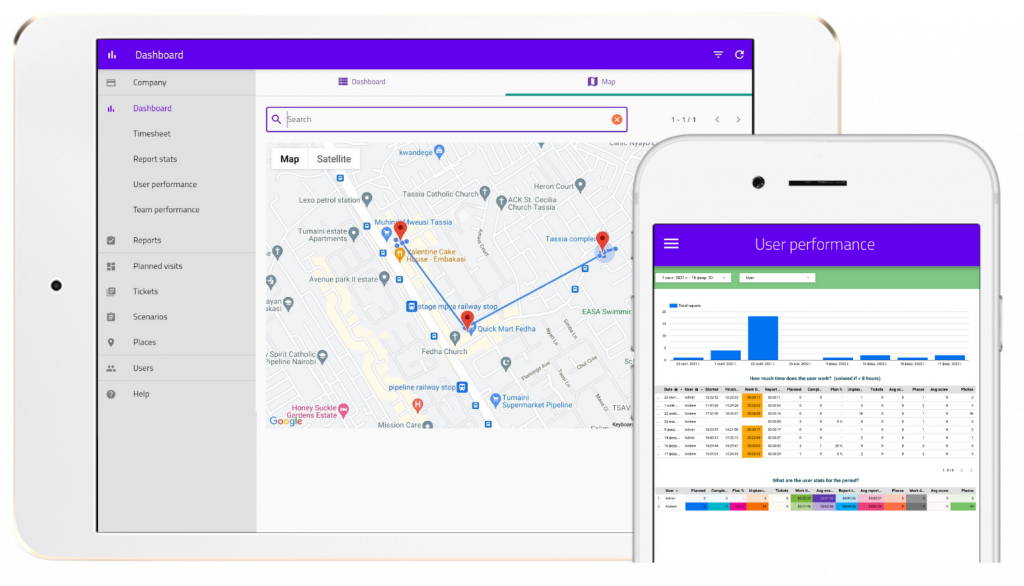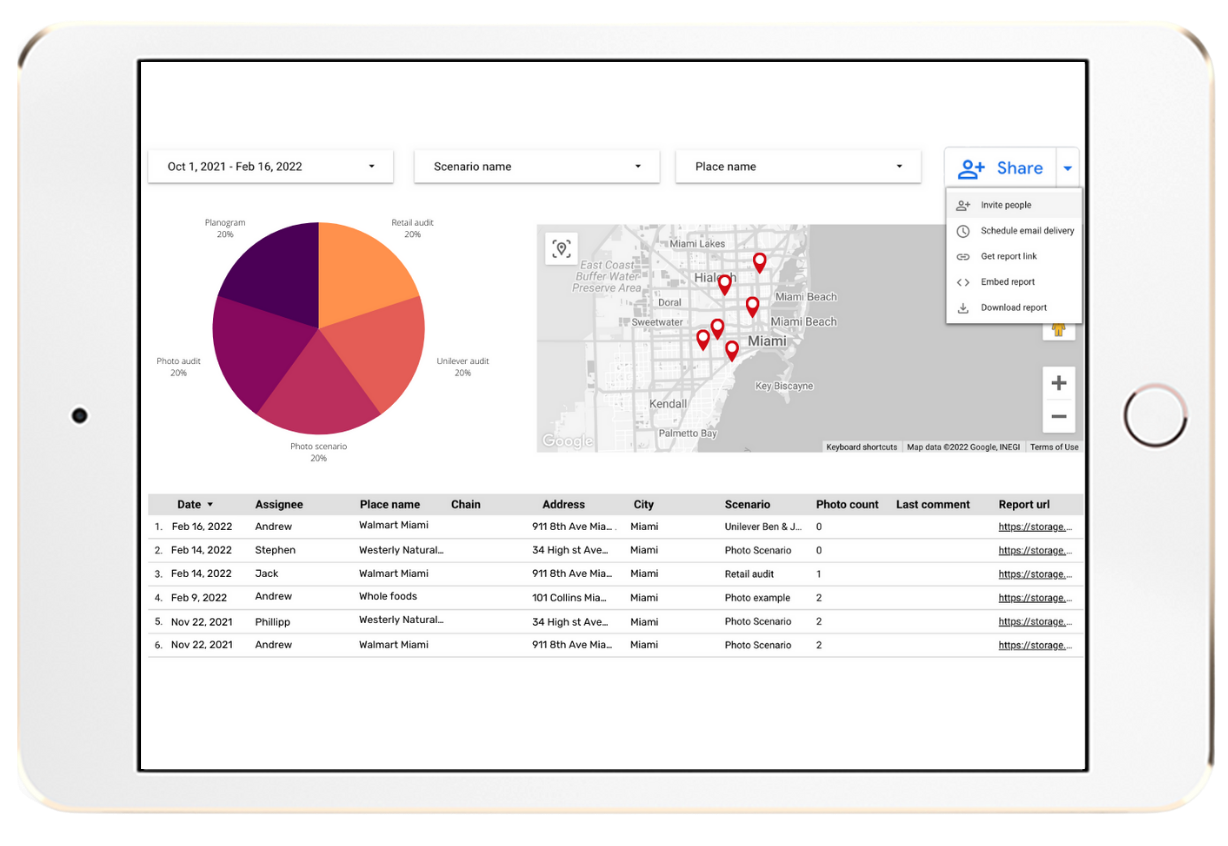 Build custom reports and dashboards
Build custom dashboards and report to better understand your business, market insights, and data collection processes. Select parameters to include in your custom reports and create tables and visualizations of your choice. Share with clients and invite colleagues to work collaboratively.
Try FREE 14 days with all premium features
no credit card, no commitment.
Would you like to see VisitBasis in action? No problem. Book an online demo and we will give you a tour of the software.