Generate in store reports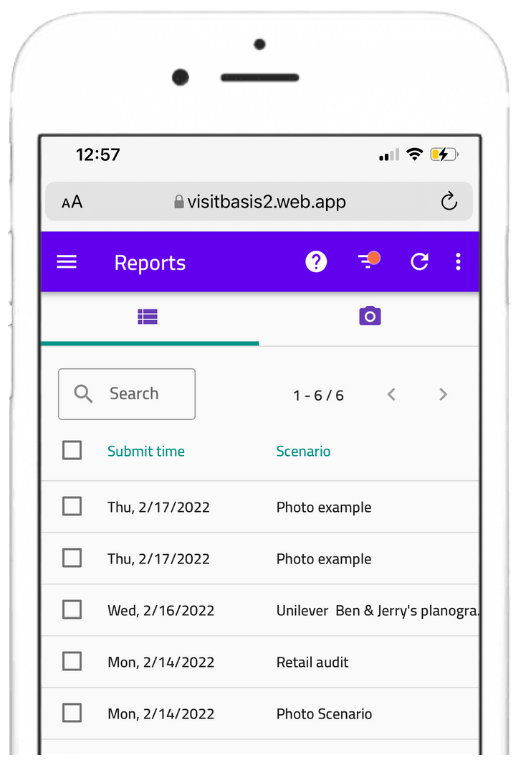 View reports with your VisitBasis account
Once reps submit their reports, these are immediately available for viewing in your company's account.
Get notified when agents submit new reports
Receive automated email notifications whenever your agents submit reports and stay on top of their progress. Email notifications contain links to the PDF report, enabling you to check them even on-the-go.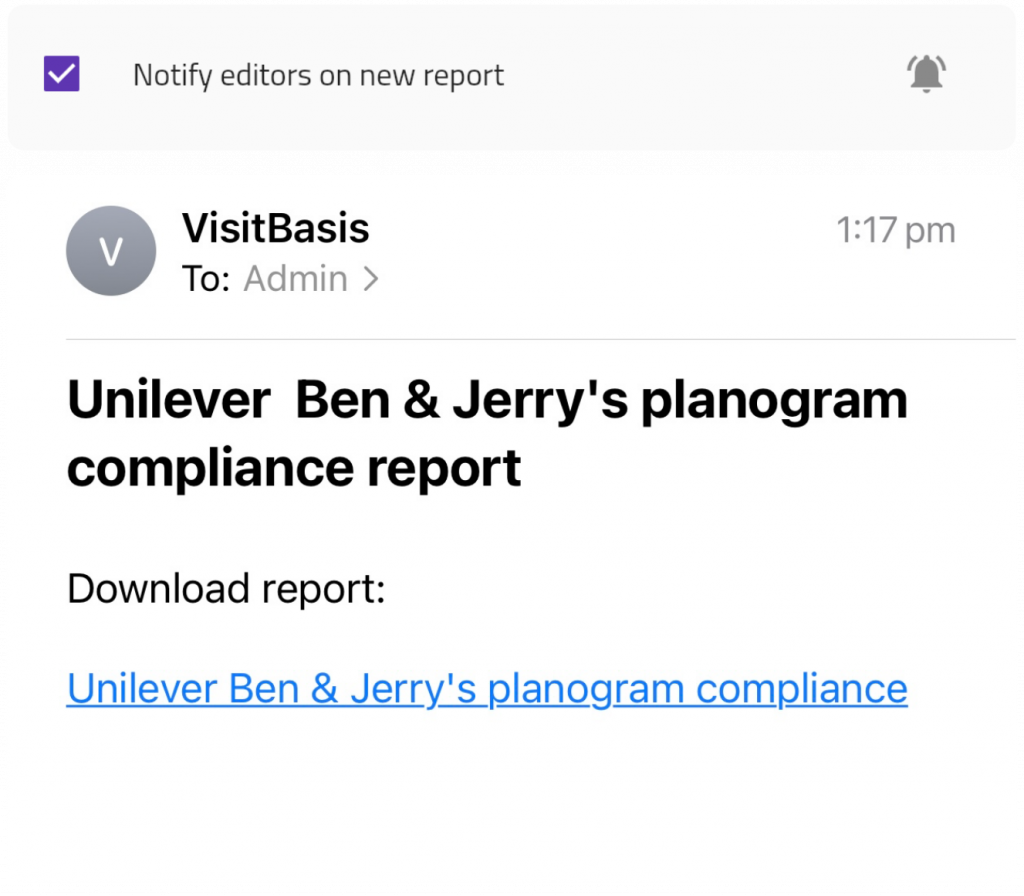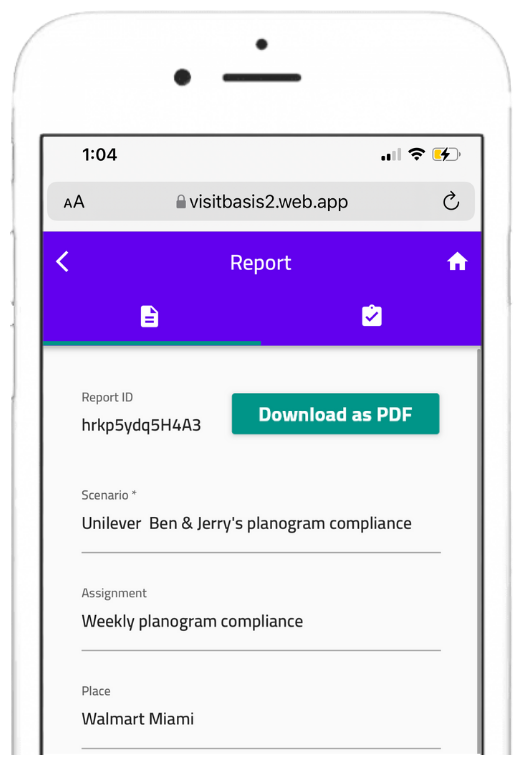 Download and share PDF reports
Download reports in PDF format whenever you need and easily share them with clients or business partners.
Give access to reports for clients
Conveniently allow stakeholders to view reports simply by setting the appropriate permissions on VisitBasis.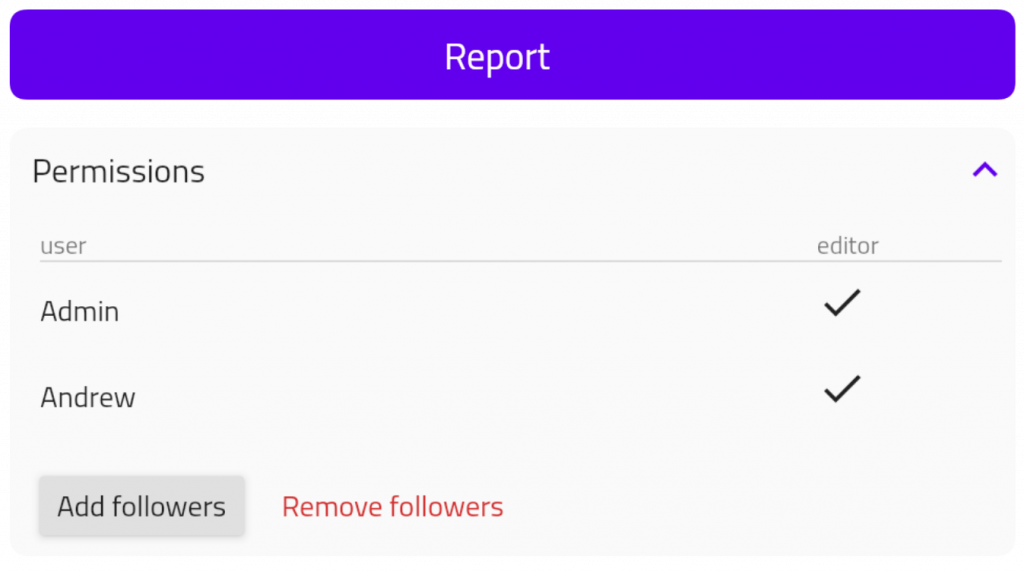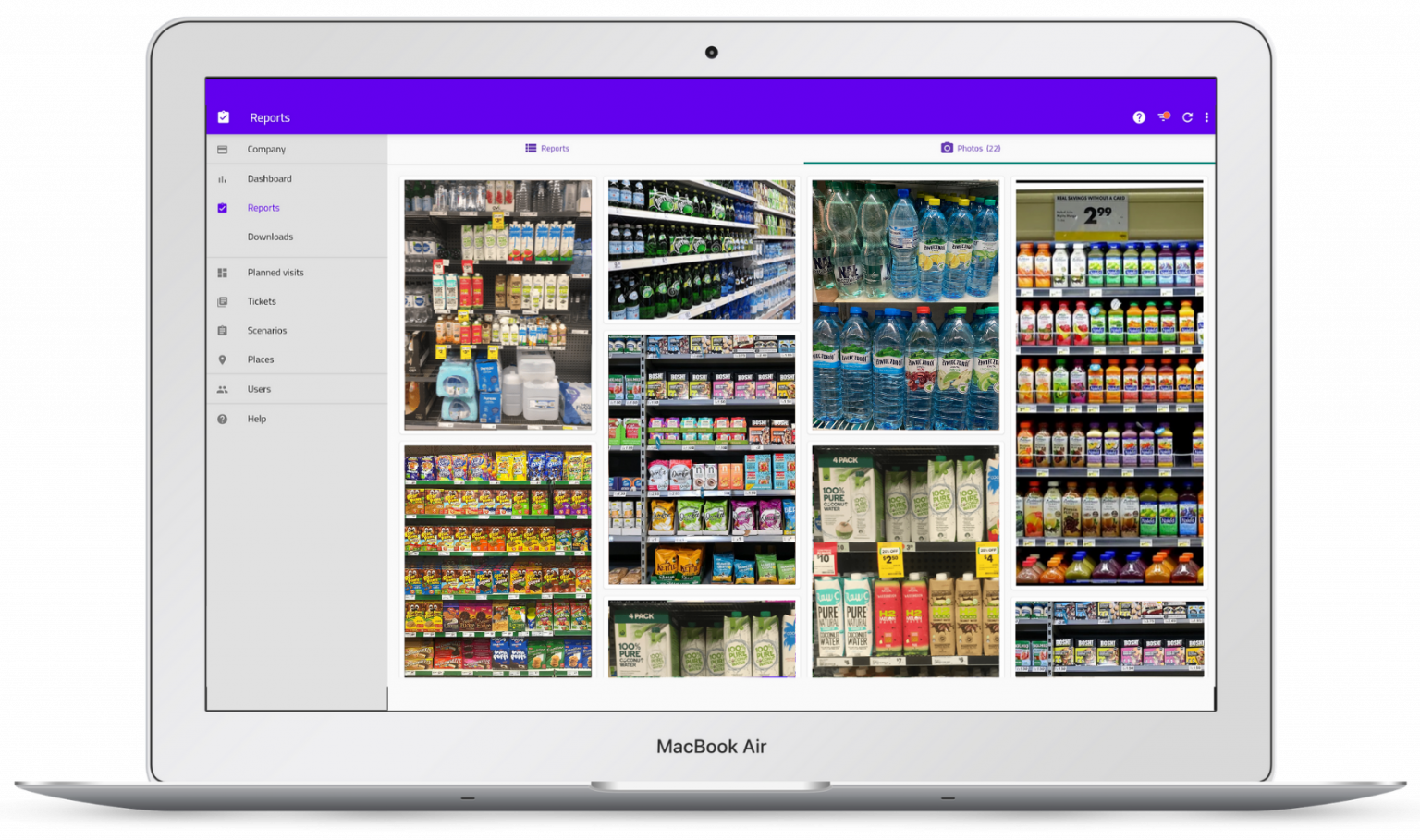 All photos from reports are automatically uploaded to your account's photo gallery. You can search and view images, as well as assign further tasks and browse associated reports right from the gallery section.
Grade reports and leave comments
Improve the quality of reports by giving scores and providing feedback to your field teams.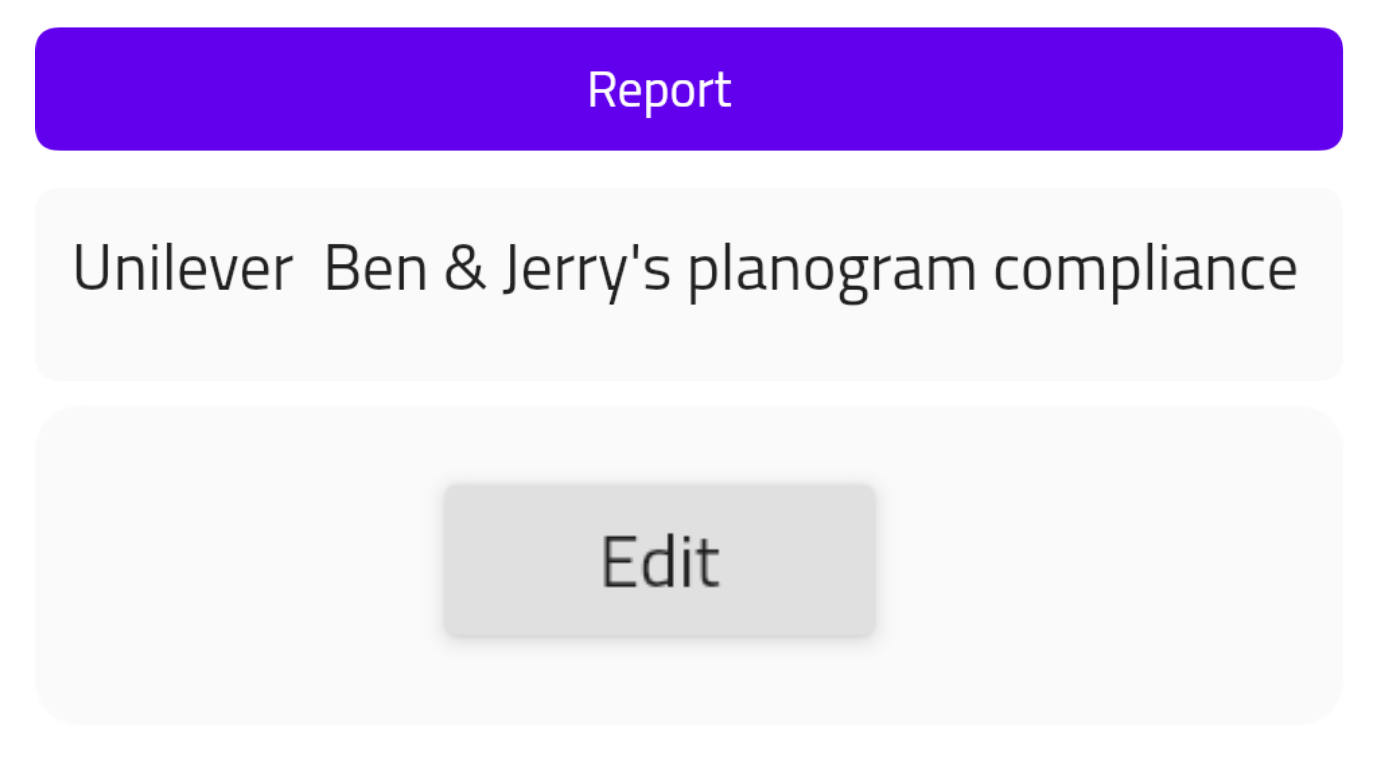 Make changes to agent reports even after they submit them or invite coworkers to edit reports.
Try FREE 14 days with all premium features
no credit card, no commitment.
Would you like to see VisitBasis in action? No problem. Book an online demo and we will give you a tour of the software.