VisitBasis for BTL/Marketing agencies
Bring any projects to life and win clients by offering more
VisitBasis mobile audit software enables BTL and marketing agencies to carry out retail audit and merchandising activities, hire and monitor field agents and expertly manage work for all sorts of clients and projects. Please your clients with accurate and timely information from the stores, easily generatable custom reports and precise data while also keeping your operations under complete control.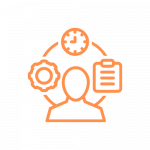 Effortlessly manage an army of field agents
Be as flexible with your field workforce as your operations require. Our audit solution gives you complete freedom with flexible user management – hire field agents at no expense, add and remove users in just a few clicks and pay only for the actual work done within the app. 
A simple and intuitive interface of VisitBasis mobile audit app requires zero training and can be used for work even with no Internet access. Forget about wasting budgets on universal devices for field teams – the VisitBasis mobile audit app is free and is compatible with all smartphones and tablets.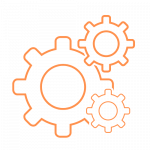 Use customization to meet your every client's expectations
There are no two identical projects, just as there are no two identical clients. VisitBasis audit software allows to fully customize forms, enabling BTL and marketing agencies to adjust to each client's specifications and requirements completely. 
With our mobile audit solution, reps collect data using a personal device while the information automatically flows from field agents' devices into your company's account, enabling you to always have up-to-date information about your clients' projects. After field reps send data from stores, create custom reports and adjustable dashboards, share them with clients. Conduct a thorough analysis and build visualizations and charts to impress your clients with attention to detail and accuracy.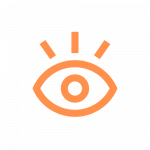 Track performance of field agents
Stay in control of your field reps' work at all times. With our user performance reports, you can know precisely what agents are up to, how much time they spend on work and how their work progress changes over time of working for your agency. Pay based on reps' performance, distribute your budget effectively and incentivize the hard-working agents to get even better results!
Key VisitBasis features for BTL/marketing agencies:
Custom reports

for clients to better cover individual needs of each business;

Team performance reports to monitor work progress of each team member;

Diverse

data collection

to get a 360 degree view of retail stores;

Easy-to-share reports;

Dispatching

field activities

to effectively organize agents' work.
Try FREE 14 days with all premium features
no credit card, no commitment.
Would you like to see VisitBasis in action? No problem. Book an online demo and we will give you a tour of the software.