VisitBasis for Distributors/Brokers
Juggle your products portfolio like a pro
Keep tabs open on all products in your portfolio and monitor performance of products or categories, representation in stores and retail execution strategies implementation with VisitBasis audit solution. We empower distributors and brokers to effectively manage many SKUs at once, gain accurate market-level insights, observe the performance of each product in stores and simultaneously watch over field agents' work.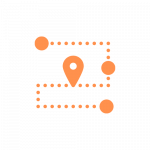 Keep track of your field agents
Assign tasks to your field teams to perform in stores, receive live reports as soon as the job's done and monitor their performance throughout the day. Choose the most suitable way to manage your workforce with the VisitBasis auditing solution – either create a fixed timetable of tasks, give some degree of responsibility by enabling reps to plan their own work or resolve one-off issues using single tasks. Stay in touch with field teams using push notifications and ensure they receive news instantly.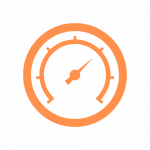 See exactly how each product is performing
Get profound data about products and brands in your portfolio to determine the most profitable mix. VisitBasis features a convenient interface for working with large numbers of SKUs, allowing to set tasks and get information about each product without getting overwhelmed with the amount of generated data. The system enables distributors and brokers to create all kinds of forms, link questions and tasks to specific products, create product catalogs and assign them to retail locations for more effective navigation and data analysis.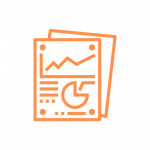 Generate all kinds of reports
Different types of products might require different reports and various ways of analyzing information. Our retail execution system empowers your managers with customizable reports and dashboards that can be tailored to show only relevant parameters for each of your product categories.  Information from stores will be automatically synchronized with your account on VisitBasis retail execution software to reflect up-to-date trends. Process collected data in any way your business needs it – create templates for reports, build charts and visualizations or share it with others.
Key VisitBasis features for Distributors and brokers:
Try FREE 14 days with all premium features
no credit card, no commitment.
Would you like to see VisitBasis in action? No problem. Book an online demo and we will give you a tour of the software.