Calculating share of shelf for retail goods used to be a tedious and error-prone process: it involved merchandisers counting the number of target product faces, then the number of competitor product faces, for each and every store where the product was being sold.
Machine learning has recently introduced image recognition technology in mobile retail execution apps and is now transforming how merchandising audits are performed.
BrandML is the image recognition technology developed by VisitBasis, creator of the mobile retail execution app chosen by many market leaders in the CPG and product distribution industries.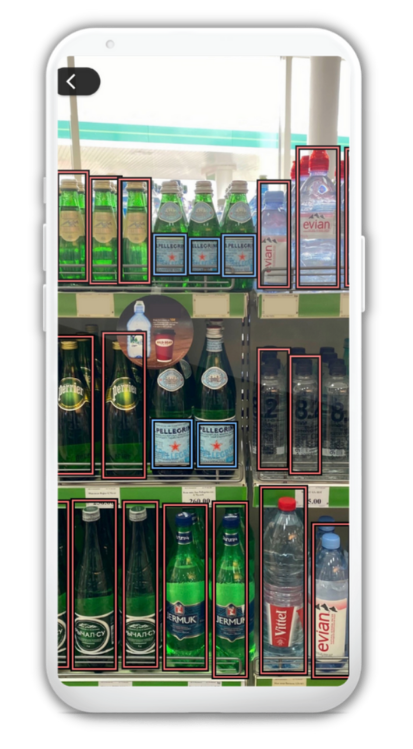 BrandML allows merchandisers to calculate product share of shelf simply by taking a picture of the category shelving at each store.
The neural network that supports BrandML is first "trained" with pictures supplied by the client. This allows the system, with around 98.9% accuracy, to recognize the target products in the pictures taken by merchandisers and automatically generate share of shelf and other KPI reports and visualizations, including out-of-stocks, product availability, competitor availability, promotions, among others.
VisitBasis combined with BrandML becomes an extremely powerful mobile retail execution app with extra sales, and channel management capabilities, as VisitBasis already provides GPS-stamped visit scheduling and planning and also allows building custom forms for in-store activities.
Interested in using image recognition to automatically calculate share of shelf for your product lines in the different outlets?