Retail planogram compliance checks used to be notoriously complex activities due to the scale of operations necessary to implement them on many stores – and then transcribing sometimes thousands of pages of data in order to generate reports.
VisitBasis solution for automation for merchandising in store came into the market with the purpose of making recurring retail planogram compliance checks drastically easier to implement and report – and it delivers.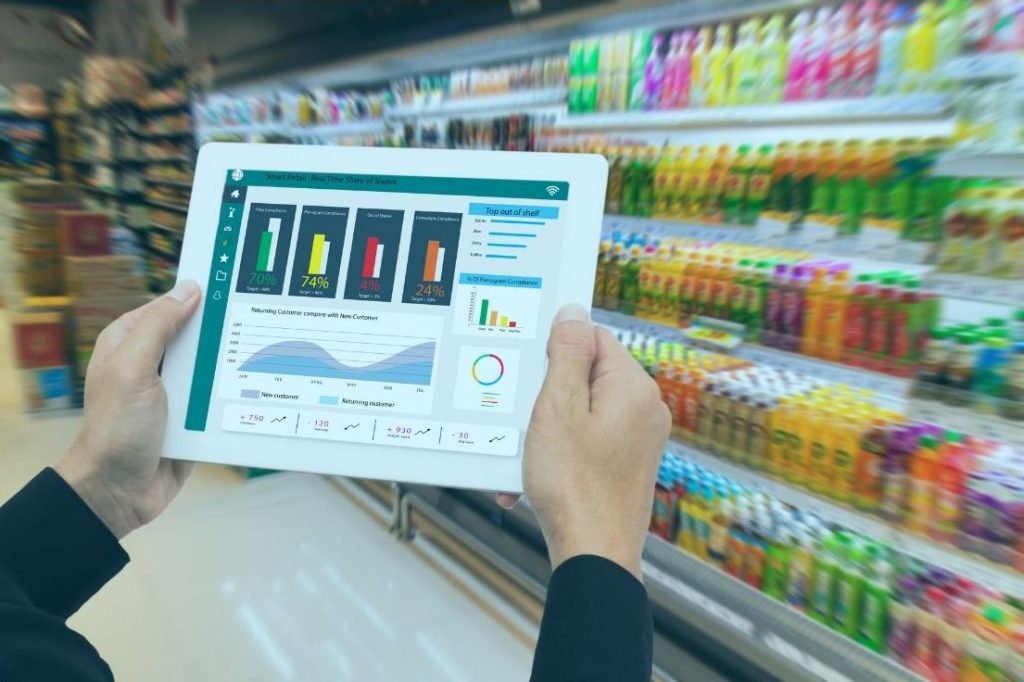 On the VisitBasis system for automation for merchandising in store, agents answer questions and fill in checklists developed by brand, category, and merchandising managers. The information collected during the retail planogram compliance checks via VisitBasis is then available for reporting by management as soon as store visits are completed.
What makes software for automation for merchandising in store truly effective is that the system was built, first and foremost, with these activities as its main focus. VisitBasis features tools and settings that allow, for instance, the following:
Building store assortment (or MSL – must-stock lists) by individual store, chain, or group of stores.
Cross-referencing store assortment and planogram compliance check tasks, reducing product search time and the risk of user input errors.
GPS verification of visits, preventing fraudulent check-ins.
Follow-ups and corrective actions scheduled directly on photo reports.
Besides, VisitBasis provides an effective automation for merchandising in store, it's Google Cloud-based system that is easy to use and implement, allowing for straightforward implementations not only in large businesses with IT support but also in smaller service providers – such as local distributors and sales and marketing agencies.
See how VisitBasis can help you streamline your planogram compliance checks and make them more effective!