Brick-and-mortar-only businesses have greatly been affected by social distancing measures put in place due to the Covid-19 pandemic. While many have adjusted and implemented online and mobile order interfaces, fluctuating demand allied to irregular shipment patterns means that there is an increased risk for out-of-stocks to derail sales forecasts.
It is important, therefore, to step up in-store execution and increase shelf monitoring, as well as have expedited access to data in order to fast-track decision-making.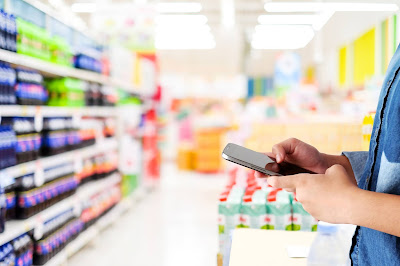 Retail merchandising software is the best solution for handling large amounts of data coming from many different stores. With retail merchandising apps, brand and category managers can customize their retail execution activities to comply with their strategies and requirements while reps and retail auditors perform in-store tasks and answer checklists on their own mobile devices.
By adopting a retail merchandising solution, brand and category managers can implement strategies that include:
Shelf monitoring, so no sales forecast is derailed due to out-of-stocks;
Launching promotions with in-store tasks configured to assist on sets and resets, display setup, and signage placement;
Checking for KPIs that include competition and seasonality;
Monitoring of promotional and brand compliance in order to verify successful strategy implementation;
Tracking brand/product/promotional coverage at the stores in order to make sure that they are appropriately distributed and clearly visible.
VisitBasis is a comprehensive retail merchandisers platform that allows managers to create the in-store tasks and checklists necessary to effectively implement their retail execution strategies.
See what VisitBasis can do for your business