Out-of-stocks in CPG are the situation to be avoided at all costs in retail since it translates purely and simply into no sales. Worse than that, recurring out-of-stocks can mean losing customers for good to competing brands or stores.
However, out-of-stocks used to seem eventually inevitable since it is hard to predict when they would occur – outside of seasonal shopping – and retailers avoid keeping excess inventory.
With the implementation of mobile audit software, it becomes easy to develop a process to help detect when out-of-stocks will occur: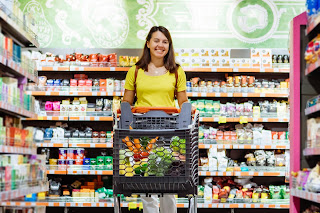 Set up recurring visits to stores
Retail audit software makes it easy to define merchandiser and rep territories, as well as to create a recurring, frequent schedule of store visits.
Assign retail audit tasks to capture SKU-specific data
In order to minimize out-of-stocks in the long run, it is fundamental for each SKU to have an individual historical record of availability at each store. Some audit software automatically cross-references product distribution lists with store information, displaying for reps on their smartphones only the SKUs that should be on the shelves, reducing guesswork and eventual errors.
Have ad-hoc tasks ready
Besides having in place product, category, or brand audit tasks, it is a best practice to create ad-hoc tasks so reps can notify management of mission-critical issues such as damaged packaging or displays and so those can be tracked as well.
Report and analyze data
Retail audit software allows immediate access to data captured at stores, fully eliminating data transcription, so it is easy for managers to run frequent reports and analyze data with the ultimate goal to detect trends and prevent out-of-stocks from happening.
See for yourself how VisitBasis retail audit software can streamline your store inspection process by scheduling an online demo.