Having been in the retail merchandising industry for a long time, we managed to fully identify the needs of our marketing clients and build the software for marketing and BTL agencies that fully fulfills all of those needs.
Flexible user management
The work of a marketing or BTL agency requires managing a large workforce of agents for numerous client projects. Being in this business demands managers to quickly and effectively address changes. VisitBasis software for marketing and BTL agencies offers flexible user management to help you save labor costs and accommodate any changes in field rep teams in minutes.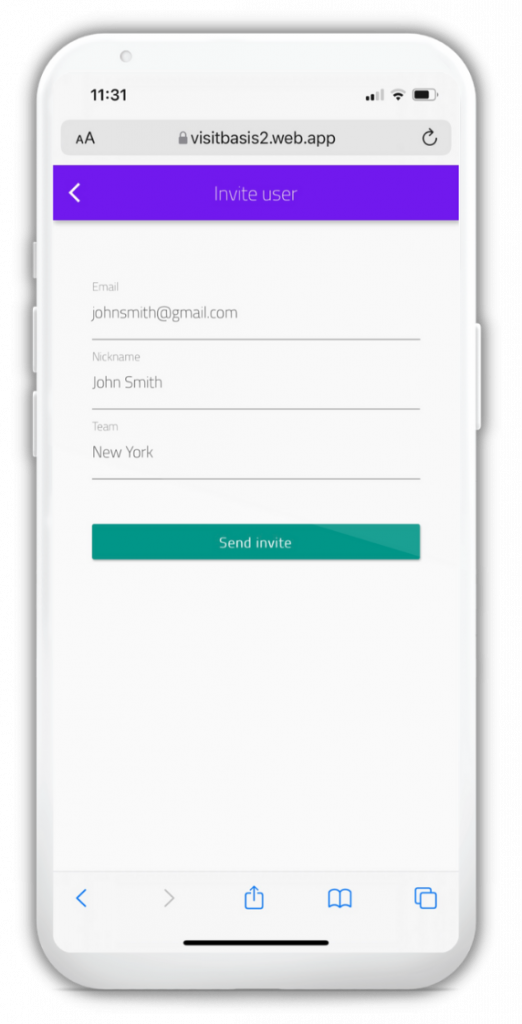 No training needed
Hiring new reps for projects can be costly in terms of wasted and unproductive time spent on their training. VisitBasis built its software for marketing and BTL agencies considering the mentioned factors. Both office and mobile apps have a very intuitive user interface allowing managers and mobile reps to begin work with no prior training.
Low inventory costs
Our software for marketing and BTL agencies features a simple and user-friendly mobile app, which can be installed on any smartphone or tablet. Your mobile agents can work from their personal devices. It will not only help you reduce inventory costs but also increase the productivity of reps as they can work from a familiar device.
Simple invite process
You can easily manage mobile users from the VisitBasis office app. It features a simple invite process – managers only need an agent's email address to add a new user to the system. At the same time, deleting users from the system is just one click away.
Cost of subscription by seconds
Pay only for the time the user actually worked in the system. The VisitBasis software for marketing and BTL agencies calculates the cost of a subscription by the seconds the user spent on work during the billing period.
Simple, yet reliable mobile app
VisitBasis facilitates not only easy user management but also reliable data collection using our mobile app. We installed several fraud prevention features to ensure your agents submit only trustworthy information when completing reports. Our mobile app prevents reps from faking time, place or photographs, and works offline.
Custom dashboard for clients
Create fully customizable dashboards and report templates according to your client's requirements with VisitBasis software for marketing and BTL agencies. Our system offers a number of reporting tools, which you can use to produce reports tailored to meet your clients' expectations.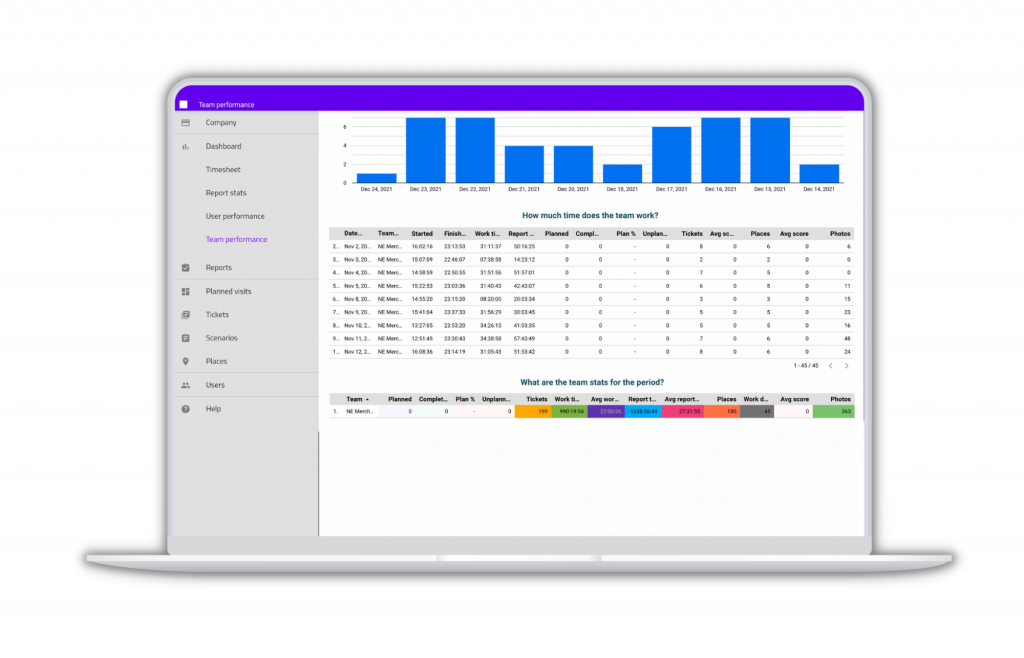 Built-in reports
Track performance of mobile agents using the VisitBasis Dashboard section with Electronic timesheets, User and Team statistics.
VisitBasis x Google Data Studio
Take advantage of our advanced interactive reporting tool – Data Studio. We integrated Google's Data Studio to allow our marketing and BTL customers to create fully customizable report templates and dashboards, which can be easily shared with your clients in a convenient format for you.
To find out more about VisitBasis software for marketing and BTL agencies, watch VisitBasis software for merchandising.