Retail merchandising software is a program used by brands, field teams, BTL agencies and brokers/distributors to help them arrange and implement merchandising operations in physical stores. Usually, retail merchandising software assists with the allocation of products within retail outlets, creating and maintaining visual components of products in stores, monitoring in-store compliance and gaining insights about other brands.
What is retail merchandising?
Retail merchandising is an activity, which product brands and retailers carry out to make their goods available in physical retail stores. The process of retail merchandising usually involves two stages:
Retail merchandising strategy development: during the first stage, companies select products that will be placed in stores, design displays for these retail locations and create planograms.
Merchandising execution in stores: after the appropriate merchandising strategy has been established, businesses install displays and place their goods in stores.
Both stages require thorough analysis and effective strategy development and execution. Businesses in the retail industry normally would consider several factors that affect sales of their products in retail stores – display set-ups, suitable shelving layouts, competitors' layouts and displays, store design and many other factors.
An excellent retail merchandising software can help retail businesses with both stages. For instance, VisitBasis offers a convenient tool for product assortment allocation into an unlimited number of retail stores. It can help carry out shelf analysis for brands and compare with competitor brands.
Book a demo with one of VisitBasis specialists to discover more about VisitBasis retail merchandising software and its merchandising strategy development and execution capabilities.
Why do brands with better retail merchandising always have a competitive advantage?
Product appearance and the way goods are presented in stores significantly affect consumer perception of the brand and contribute to better retail equity. Retail equity refers to the value of your brand in the eyes of consumers when they see it in stores. Therefore, the better your retail equity, the more sales your brand will generate.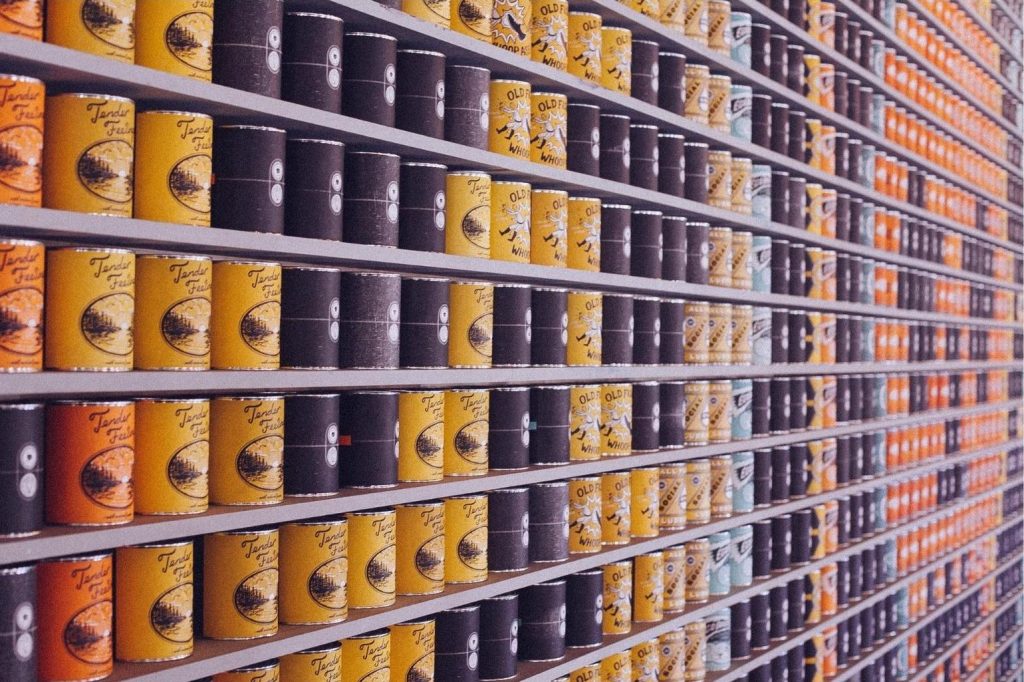 A consistent and memorable retail merchandising helps product companies better depict their brand identity for consumers and gain a strong market presence outscoring competitor brands.
How can brands create a successful retail merchandising system?
Retail merchandising software is a brilliant solution to create compelling in-store merchandising that will help retail businesses outperform competitors. The most vital aspect of such programs is that they allow automating your store audits, monitoring and data collection at the same time.
Modern retail merchandising software providers feature all the helpful tools for ensuring your retail merchandising meets all of your strategic goals. VisitBasis, for example, offers its clients a combination of convenient tools, starting from visual assessment of products in-store, simple form creation instruments, diverse data capture options and planning tools.
The system even offers a Product Image Recognition feature – Brand ML, which is capable of conducting shelf analysis from in-store photos in just a couple of seconds.
For those companies that have never used retail merchandising software, VisitBasis offers a 30-days free trial, which will empower you and your colleagues to test out all of the platform's capabilities.
Retail merchandising software to achieve advantage
Brands or product companies that hold stock in different retail locations must ensure that their goods are represented the way they have agreed upon. Therefore, for most retail businesses, retail audits have become a mandatory part of the operation, without which, conducting a successful consumer products business is close to impossible.
A typical retail merchandising consists of the following:
Monitoring products' location and positioning within a store;
Monitoring expiration dates on goods;
Stock level checks;
Checking how store/shelf space is used;
Managing product availability on a shelf;
Competitors monitoring;
In-store promotion control.
Software for retail comes in handy when it comes to retail merchandising. Such software companies provide retailers with instruments for facilitation and automation of retail merchandising, ensuring the representation of your products at stores is always up to standard.