Retail audits have always been a paper-intensive activity. Beyond being extremely wasteful, this means they are also labor- and time-intensive, especially when it comes to transcribing data from sometimes thousands of forms so it can be analyzed. Additionally, the lag time between data collection at the store and report generation means that mission-critical issues such as out-of-stocks might not be known for days.
Retail audit software has revolutionized how retail audits are performed since they allow reps to answer questionnaires and perform other in-store activities right on their smartphones and tablets, eliminating the need for paperwork.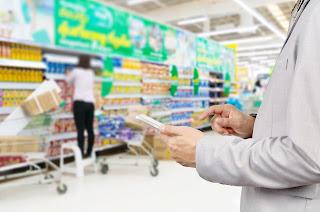 But it is not only the paper-saving aspect that makes retail audit software an excellent choice for those businesses who want to be environmentally-friendly: These applications also provide tools that translate into less wasted time and fuel.
So what should an environmentally-concerned business look for when implementing a retail audit software solution?
Ability to fully customize in-store activity forms in order to fully eliminate paperwork.
Visit scheduling, routing, and GPS verification to save in travel time and fuel, and eliminate fraudulent check-ins.
Real-time custom visit and task reports, allowing access to mission-critical information as soon as visits are finished.
VisitBasis retail audit software is a complete mobile data collection solution designed to build, schedule and monitor store activities in real time. It provides tools for all types of retail merchandising activities, including planogram checks, sets and resets, audits, inspections, surveys, POS asset management, training, product sampling, and demonstrations, among others, and allows instant access to captured data upon completion of visits.
See for yourself how VisitBasis can help your business become more environmentally-friendly