Merchandising and brand managers traditionally work at a CPG manufacturer headquarters or regional office, isolated and sometimes blissfully unaware of what actually goes on with their product or brand at actual stores. This not only affects their perception of their product's positioning, placement, and price but it may lead to inappropriate strategies, damaging sales in the long run.
Store audit apps have been transformational for retail operations. They allows field reps to access documents, fill in forms and answer questions on smartphones and tablets.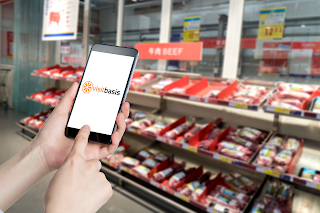 Not only this virtually eliminates paperwork from the process, but it also offers the following benefits:
Instant access to results, in table and chart formats, by headquarters
With store audit apps, as soon as in-store activities are finished and synchronized, captured data is available on the Cloud for reporting and analyzing by merchandising and retail channel managers.
Actual pictures offer a real-live view of product, brand, and campaign strategy implementation
Planning is very different than real-life implementation, especially in retail, where local socio-economic and cultural factors can affect how a product, category, or campaign is perceived by shoppers. Real-life pictures captured by a store audit app can offer strategy feedback and help tweak on-going and future plans.
GPS verification of audits discourages fraudulent merchandiser behavior
One of the most common complaints from CPG companies on merchandisers is that they tend to on purpose perform in-store activities at the wrong location in order to save time. This obviously skews audit and survey results and can result in long-term negative effects on strategies. A good store audit app discourages this behavior by tracking the GPS coordinates of merchandisers while they work and GPS-verifying store visits.
Interested in learning more about VisitBasis store audit app?