Consolidating retail data coming from store audits used to be a time- and labor-intensive process: many merchandisers auditing several stores generate a considerable amount of paperwork, and transcribing this information into quantifiable data can overwhelm analytics personnel as well as leave a lot of space for human error.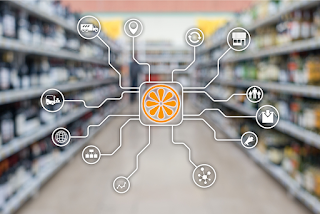 A platform for merchandising turns the rep's smartphones and tablets into data-collecting devices just by installing an app while also allowing office-based supervisors and managers to customize the forms and checklists the reps will be answering. Moreover, all data collected is automatically stored in the cloud and quantified, leading to up-to-the-minute reports.
This is why a good platform for merchandising is the key to consolidating data.
However, beyond being a game-changing technology when it comes to data collection and consolidation, platforms for merchandising also have many other features, such as:
Real-time map view of field rep activity
GPS tracking of field reps and retail auditors, enabling the monitoring of in-store activities by marketing and merchandising managers and the verification of user location at the time of each activity.
A complete platform for managing retail audits
Including full form customization with photos and signatures and visit scheduling, planning, and routing.
Management of store distribution lists
Allowing for customized forms according to the products available at each store.
Spreadsheet and analytics reports
Customizable reporting on activities, locations, and users.
VisitBasis is a complete platform for merchandising that allows businesses of all sizes to quickly and easily implement a cost-efficient in-store data collection system with no need for technical knowledge.
Learn more about how VisitBasis can work for you