Big data is the word "du jour". While being able to analyze large amounts of data and detect patterns, trends, and associations from such analysis might be beneficial for retail businesses, small manufacturers, distributors, and channels might feel like they are left out, since the cost of implementing Big Data can be prohibitive.
However, recent cloud-based technology means software for retail execution has become easier – and more affordable – to subscribe and implement, opening the door of Big Data to small businesses.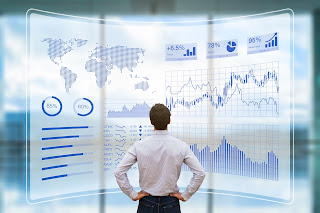 With a software for retail execution, small retail businesses are able to schedule recurring audits on any aspect of their product, category or store, from brand compliance to planogram checks and safety inspections, for instance, and then run reports in order to analyze the captured data.
Moreover, software for retail execution with a mobile app makes data capture a fast and straightforward process. Reps or staff just need to have a smartphone or tablet in order to perform in-store activities without the need for paperwork or data compilation. Also, since cloud-based software for retail execution provides immediate access to the data collected at the stores, reports can be created as often as possible in order to, among others, assess the effectiveness of advertising and promotions.
VisitBasis is a complete software for retail execution that allows businesses of all sizes to quickly and easily implement a cost-efficient in-store data collection system with no need for technical knowledge.
See right now how VisitBasis can work for you: