Retail-focused businesses depend on merchandising audits to keep track of their in-store availability, presentation, and – in some cases – perception. Companies, from product manufacturers to distributors and marketing agencies, rely on field reps to perform those activities and are increasingly adopting apps for field marketing in order to streamline the flow of information from the stores to decision makers.
However, there are quite a few apps for field marketing on the market, making it challenging for management to decide on the ideal solution for their company.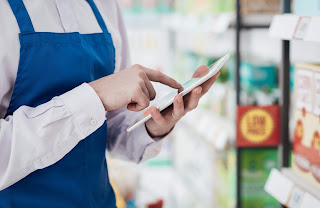 Therefore, when looking for the best app for field marketing for their needs, managers must make sure that the chosen software provides the following capabilities:
Customizable forms
While dairy products might need frequent checks for expired items, fast-moving products will have to be checked for out-of-stocks, and promotional displays will be checked for integrity. An app for field marketing that allows fully customizable forms will adapt to those different audit needs.
Customizable distribution lists
Product selection normally changes by retail chain, but can also vary by store. The best app for field marketing will allow for those variations in distribution and must-stock-lists will make it easier and faster for reps to perform audits since tasks will be tailored to each store's product selection.
Real-time reporting
One of the main reasons that businesses chose to adopt an app for field marketing over traditional pen-and-paper audits is to eliminate the lag time between data capture at the store and management reports. Therefore, real-time reporting is a must-have – leading to faster resolution of mission-critical issues such as out-of-stocks and damaged merchandise.
Data exchange options
An app for field marketing must be flexible when it comes to data exchange: while an audit summary report in PDF might be necessary with the fulfillment department to justify an extra shipment, a brand manager will probably need hard data in Excel format in order to generate charts for a board presentation, and yet planning might want direct BigQuery access to generate their own custom reports.
VisitBasis app for field marketing offers all the above and more